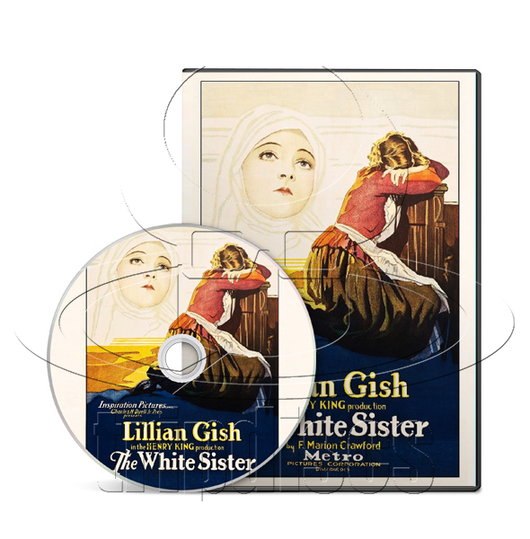 The White Sister (1923) Drama, Romance (DVD)
Regular price $11.00 Sale
Directed by: Henry King
Starring: Lillian Gish, Ronald Colman, Gail Kane.
After her father, Prince Chiaromonte (Charles Lane), dies in a freak accident, Angela Chiaromonte (Lillian Gish) finds out that her jealous half-sister, the Marchesa di Mola (Gail Kane), has invalidated her claim to an inheritance. When news arrives that the man they both love, Capt. Giovanni Severini (Ronald Colman), has died in battle on the Middle Eastern front, a penniless Angela enters the convent and resigns herself to a life of piety -- until a mysterious message changes everything.
Contained in: Standard DVD Case.
Format: Either PAL or NTSC (depending on world location), Region 0 (Multi-Region/Worldwide).