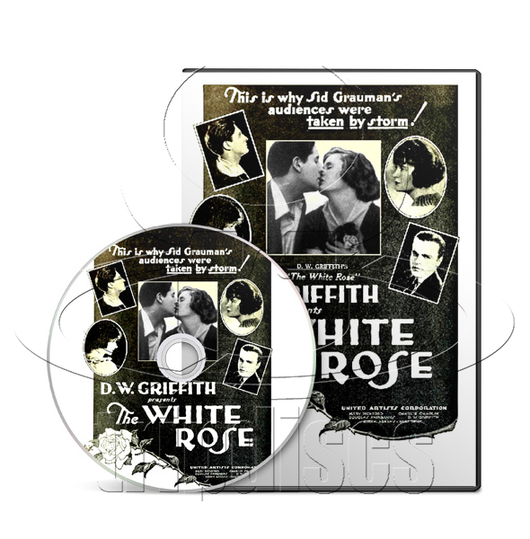 The White Rose (1923) Adventure, Comedy, Thriller (DVD)
Regular price $11.00 Sale
Directed by: D.W. Griffith.

Starring: Mae Marsh, Carol Dempster, Ivor Novello.
Joseph, a wealthy Southern aristocrat, finishes seminary school and travels to New Orleans to see the world before he is assigned to a parish. He meets young and poor Bessie, and before long, she discovers she is pregnant.
Contained in: Standard DVD Case.
Format: Either PAL or NTSC (depending on world location), Region 0 (Multi-Region/Worldwide).