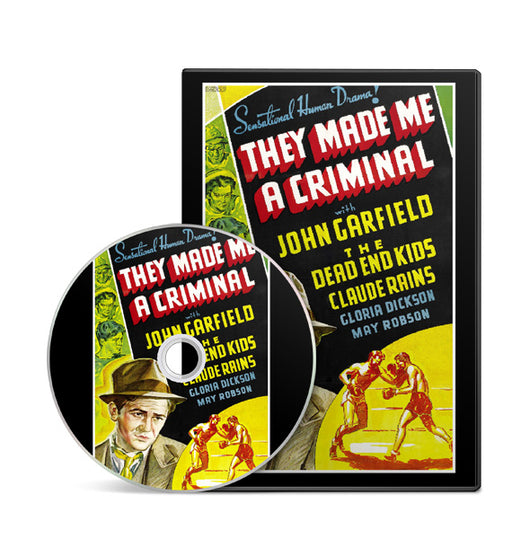 They Made Me a Criminal (1939) Crime, Drama, Film-Noir (DVD)
Regular price $10.00 Sale
Directed by: Busby Berkeley.
Starring: John Garfield, Claude Rains, The Dead End Kids.
Johnnie, a boxing champion is framed for the murder of a reporter. Johnnie flees to Arizona where he works in the ranch of an old lady. He is followed by a detective from New York.
Contained in: Standard DVD Case.

Format: Either PAL or NTSC (depending on world location), Region 0 (Multi-Region/Worldwide).