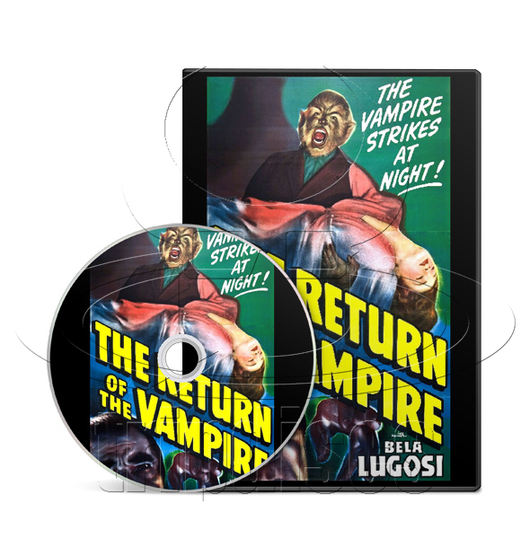 The Return of the Vampire (1943-1944) Drama, Horror (DVD)
Regular price $11.00 Sale
Directed by: Lew Landers.
Starring: Bela Lugosi, Frieda Inescort, Nina Foch.
In 1918 London, Hungarian vampire Armand Tesla (Bela Lugosi) uses his servant, werewolf Andreas Obry (Matt Willis), to assist in procuring victims. When a friend of Lady Jane Ainsley (Frieda Inescort) becomes Tesla's next victim, Jane and an acquaintance stalk the vampire and kill him by driving a stake through his heart. But 23 years later, a German bomb disturbs Tesla's grave, and cemetery workers restoring the site pull the stake from his corpse, bringing him back to life to seek revenge.
Contained in: Standard DVD Case.
Format: Either PAL or NTSC (depending on world location), Region 0 (Multi-Region/Worldwide).