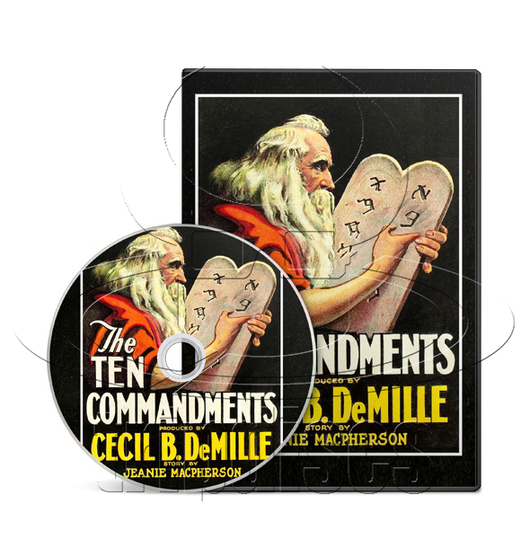 The Ten Commandments (1923) Biography, Drama, Fantasy (DVD)
Regular price $11.00 Sale
Directed by: Cecil B. DeMille.

Starring: Theodore Roberts, Charles de Rochefort, Estelle Taylor.
Although the first part of the film is set in ancient Egypt with Moses (Theodore Roberts) and Rameses (Charles De Roche), the central focus is the 1920s story of two brothers -- John (Richard Dix) and Dan McTavish (Rod La Rocque). John, a carpenter, is the son who embodies the laws of Moses, while Dan, a corrupt contractor, lives a life of sin. When a tragedy caused by Dan kills the brothers' mother (Edythe Chapman), Dan tries to redeem his wicked ways. But more hard lessons await him.
Contained in: Standard DVD Case.
Format: Either PAL or NTSC (depending on world location), Region 0 (Multi-Region/Worldwide).