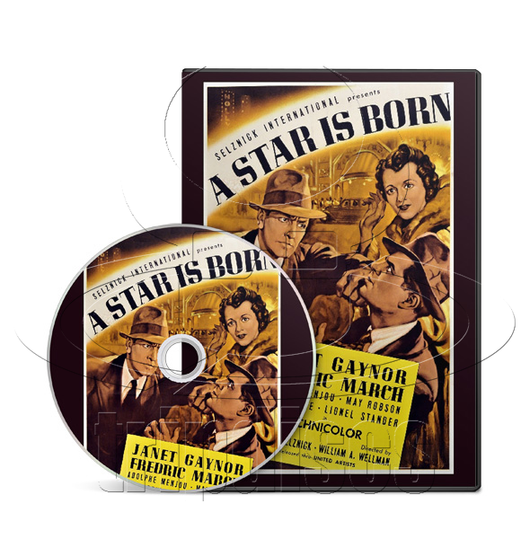 A Star Is Born (1937) Drama (DVD)
Regular price $10.00 Sale
Directed by: William A. Wellman, Jack Conway (uncredited).
Starring: Janet Gaynor, Fredric March, Adolphe Menjou.
When a young actress (Janet Gaynor) arrives in Hollywood with hopes of stardom, a chance encounter places her under the wing of older actor Norman Maine (Fredric March). Adopting the stage name Vicki Lester, she co-stars with Norman in a major motion picture, but his success is clearly fading even as her career begins. After the couple wed, Vicki's fame continues to grow, but Norman descends into alcoholism, and she must decide between pursuing her dream and caring for him.
Contained in: Standard DVD Case.
Format: Either PAL or NTSC (depending on world location), Region 0 (Multi-Region/Worldwide).