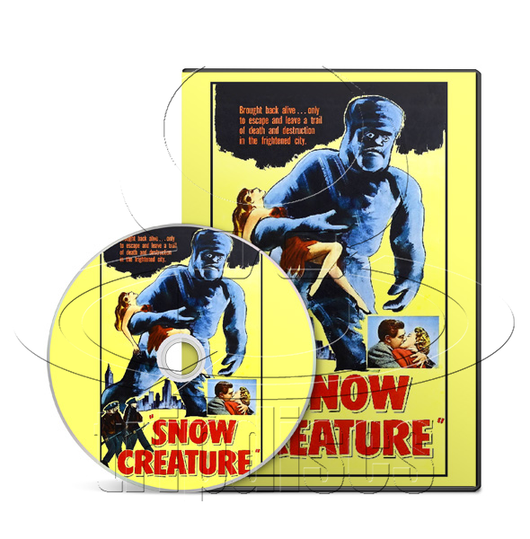 The Snow Creature (1954) Horror, Sci-Fi (DVD)
Regular price $11.00 Sale
Directed by: W. Lee Wilder.

Starring: Paul Langton, Leslie Denison, Teru Shimada.
An abominable snowman escapes its cage during transit from the Himalayas to the United States, and stalks the streets of Los Angeles.
Contained in: Standard DVD Case.

Format: Either PAL or NTSC (depending on world location), Region 0 (Multi-Region/Worldwide).