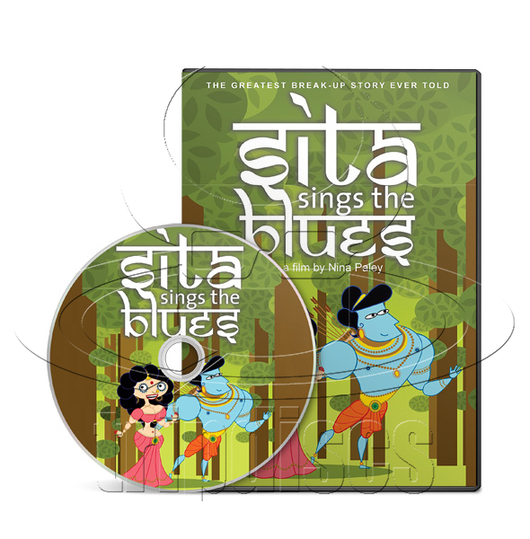 Sita Sings the Blues (2008) Animation, Comedy, Fantasy (DVD)
Regular price $11.00 Sale
Directed by: Nina Paley.

Writers: Nina Paley, Valmiki (book "The Ramayana").
Starring: Annette Hanshaw (archive sound), Aseem Chhabra (voice), Bhavana Nagulapally (voice).
Hindu goddess Sita accompanies her husband Rama to live in exile. In the treacherous woods, a demon king abducts her after hearing about her beauty, but Sita remains devoted. She patiently waits for Rama to rescue her.
Contained in: Standard DVD Case.

Format: Either PAL or NTSC (depending on world location), Region 0 (Multi-Region/Worldwide).