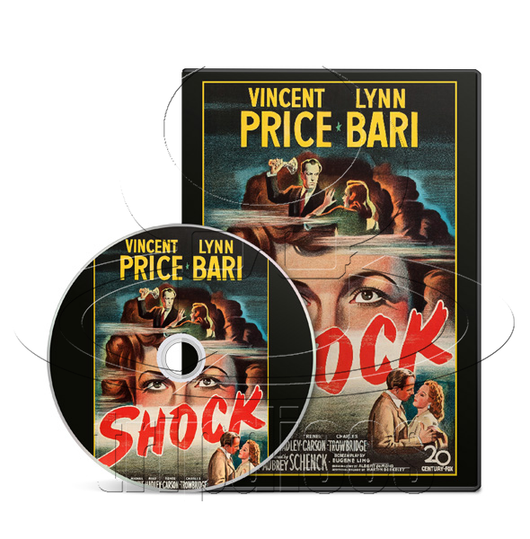 Shock (1946) Film-Noir, Thriller (DVD)
Regular price $11.00 Sale
Directed by: Alfred L. Werker.

Starring: Vincent Price, Lynn Bari, Frank Latimore.
A psychiatrist (Vincent Price) and a nurse (Lynn Bari) treat a veteran's (Frank Latimore) wife who has seen them kill the psychiatrist's wife.
Contained in: Standard Sized DVD Case.

Format: Either PAL or NTSC (depending on world location), Region 0 (Multi-Region/Worldwide).