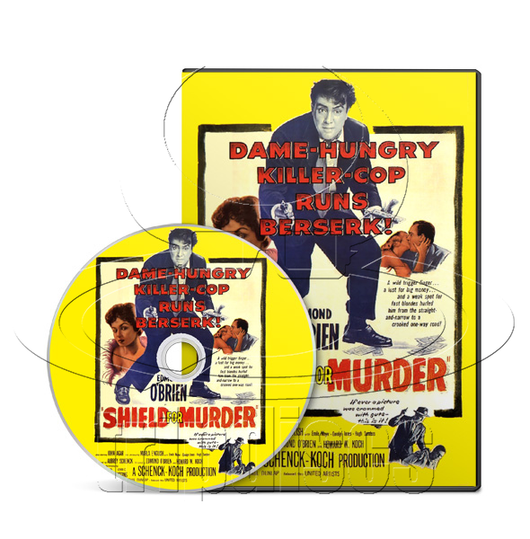 Shield for Murder (1954) Crime, Drama, Film-Noir (DVD)
Regular price $11.00 Sale
Directed by: Howard W. Koch, Edmond O'Brien.

Starring: Edmond O'Brien, John Agar, Marla English.
Barney Nolan, a corrupt cop, kills a bookmaker and steals his money. However, hearing and speech-impaired Ernst Sternmuller claims that he witnessed the murder.
Contained in: Standard DVD Case.

Format: Either PAL or NTSC (depending on world location), Region 0 (Multi-Region/Worldwide).