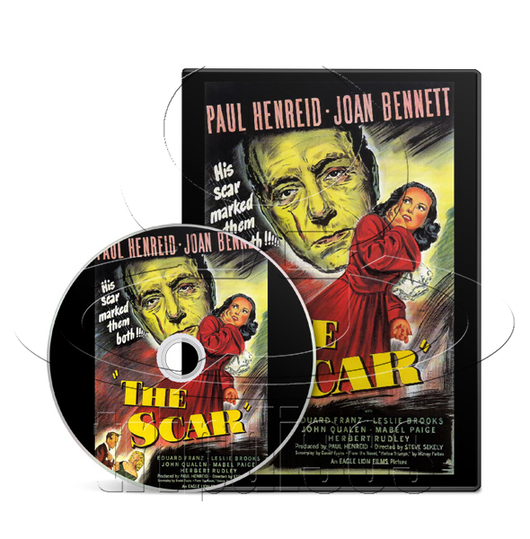 The Scar (aka. Hollow Triumph) (1948) Crime, Film-Noir, Drama (DVD)
Regular price $10.00 Sale
Directed by: Steve Sekely.
Starring: Paul Henreid, Joan Bennett, Eduard Franz.
Upon his parole from jail, gangster John Muller (Paul Henreid) pulls one final job against a rival mobster and flees to Los Angeles. There, he is mistaken for psychologist Victor Bartok (also Henreid), for whom he is a double except for a scar on Bartok's face. When Bartok's secretary Evelyn (Joan Bennett), who is love with him, mistakes Muller for Bartok, Muller plots to assume his identity. All goes well until Muller mistakenly scars the wrong side of his face, making Evelyn aware of his plan.
Contained in: Standard DVD Case.
Format: Either PAL or NTSC (depending on world location), Region 0 (Multi-Region/Worldwide).