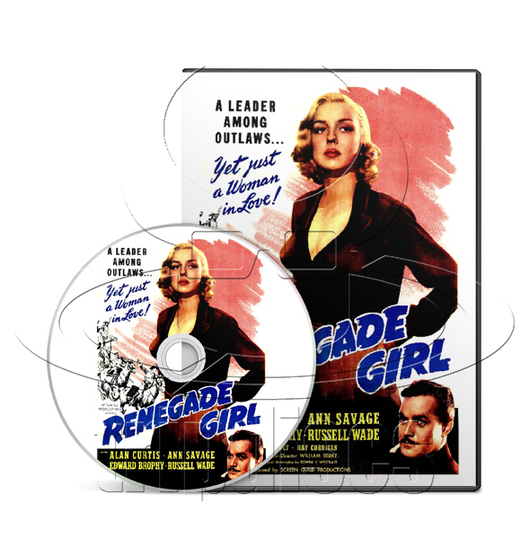 Renegade Girl (1946) Western (DVD)
Regular price $11.00 Sale
Directed by: William Berke.

Starring: Ann Savage, Alan Curtis, Edward Brophy.
A Missouri family of Confederate sympathizers has been aiding the Confederate raiders operating in the area by providing valuable information about Union activities. A Union contingent, aided by a Native American guide with a grudge against the family, is given the hard task of tracking down the family and stopping them.
Contained in: Standard DVD Case.

Format: Either PAL or NTSC (depending on world location), Region 0 (Multi-Region/Worldwide).