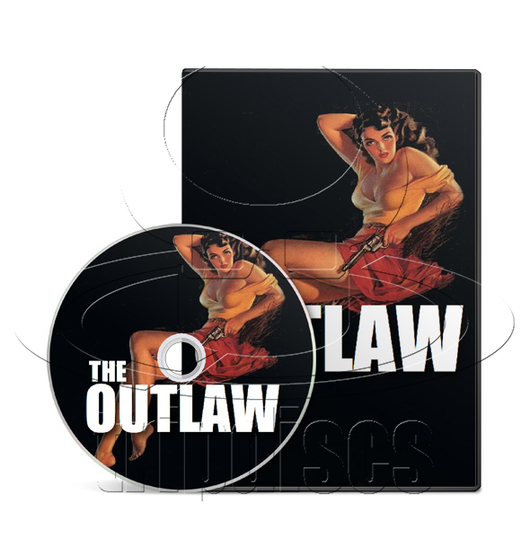 The Outlaw (1943) Western (DVD)
Regular price $11.00 Sale
Directed by: Howard Hughes, Howard Hawks (uncredited).

Starring: Jack Buetel, Thomas Mitchell, Jane Russell.
Doc chases his stolen horse who is in possession of Billy. However, he and Billy become great friends but their friendship grows bitter when Doc's girl Rio, falls for Billy.
Contained in: Standard DVD Case.

Format: Either PAL or NTSC (depending on world location), Region 0 (Multi-Region/Worldwide).