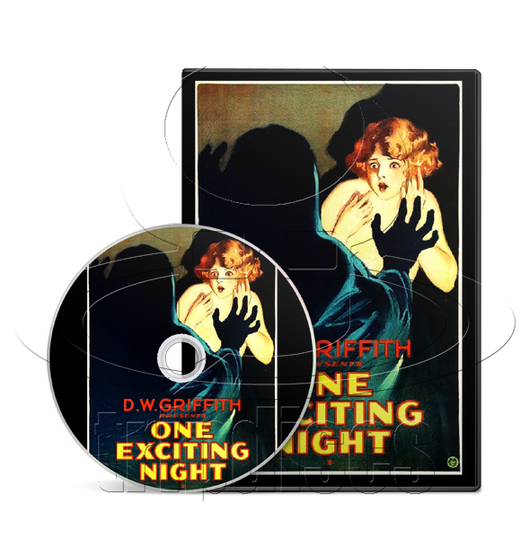 One Exciting Night (1922) Horror, Mystery (DVD)
Regular price $11.00 Sale
Directed by: D.W. Griffith.
Starring: Carol Dempster, Henry Hull, Porter Strong.
A young orphan finds herself courted by a manipulative, unpleasant older man. However, she's in love with a young stranger who may be involved with bootleggers.
Contained in: Standard DVD Case.
Format: Either PAL or NTSC (depending on world location), Region 0 (Multi-Region/Worldwide).