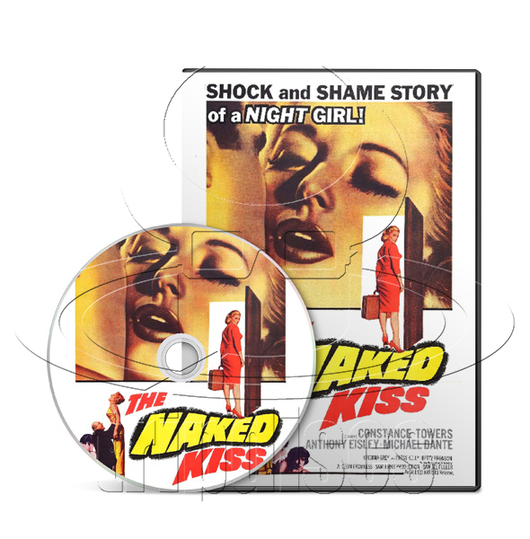 The Naked Kiss (1964) Crime, Drama (DVD)
Regular price $11.00 Sale
Directed by: Samuel Fuller.

Starring: Constance Towers, Anthony Eisley, Michael Dante.
A former prostitute attempts to assimilate in suburbia after fleeing her pimp. Shortly before her wedding, she finds out that her philanthropic fiance is involved in perversion.
Contained in: Standard DVD Case.

Format: Either PAL or NTSC (depending on world location), Region 0 (Multi-Region/Worldwide).