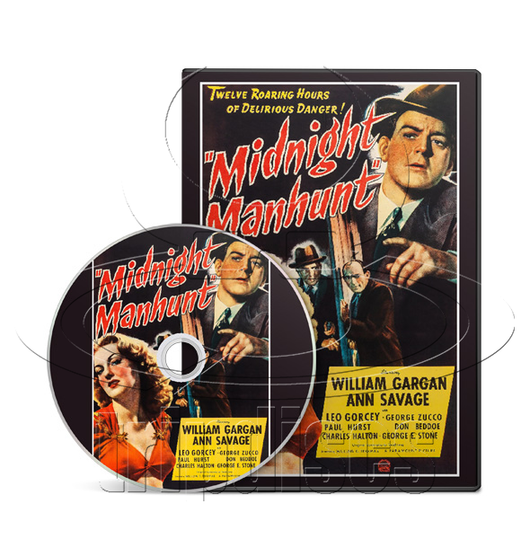 Midnight Manhunt (1945) Comedy, Crime, Mystery (DVD)
Regular price $11.00 Sale
Directed by: William C. Thomas.

Starring: William Gargan, Ann Savage, Leo Gorcey.
Reporter Sue Gallagher discovers gangster Joe Wells' dead body in a wax museum and decides to hide it amongst the statues to earn the reward for his capture, dead or alive.
Contained in: Standard DVD Case.
Format: Either PAL or NTSC (depending on world location), Region 0 (Multi-Region/Worldwide).