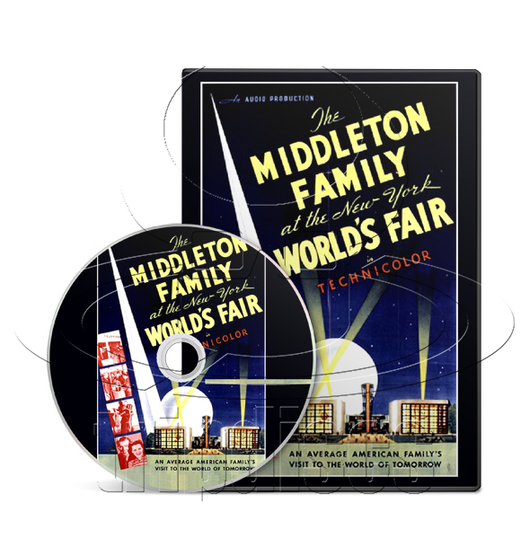 The Middleton Family at the New York World's Fair (1939) Drama (DVD)
Regular price $11.00 Sale
Directed by: Robert R. Snody.

Starring: Marjorie Lord, Jimmy Lydon, Ruth Lee.
The Middleton family visits the 1939 New York World's Fair and witnesses the advent of the future, encountering robots and dishwashers for the first time.
Contained in: Standard DVD Case.

Format: Either PAL or NTSC (depending on world location), Region 0 (Multi-Region/Worldwide).