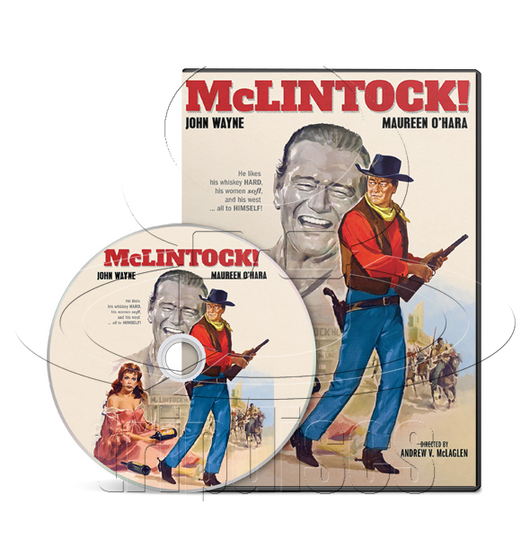 McLintock! (1963) Comedy, Romance, Western (DVD)
Regular price $10.00 Sale
Directed by: Andrew V. McLaglen.
Starring: John Wayne, Maureen O'Hara, Patrick Wayne.
Aging rancher George Washington McLintock (John Wayne), a wealthy self-made man, is forced to deal with numerous personal and professional problems. Seemingly everyone wants a piece of his enormous farmstead, including high-ranking government men, McLintock's own sons and nearby Native Americans. As McLintock tries to juggle his various adversaries, his wife, who left him two years previously, suddenly returns. But she isn't interested in her husband -- she wants custody of their daughter.

Runtime: 1 Hour 17 Minutes.
Contained in: Standard DVD Case.
Format: Either PAL or NTSC (depending on world location), Region 0 (Multi-Region/Worldwide).