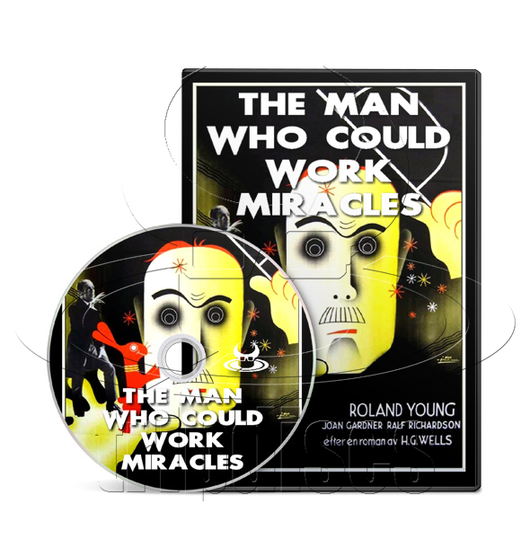 The Man Who Could Work Miracles (1936) Comedy, Fantasy (DVD)
Regular price $11.00 Sale
Directed by: Lothar Mendes, Alexander Korda (uncredited).
Starring: Roland Young, Ralph Richardson, Edward Chapman.
George believes that miracles are impossible. However, his life changes when he discovers that he possesses the power to perform certain miracles.
Contained in: Standard DVD Case.
Format: Either PAL or NTSC (depending on world location), Region 0 (Multi-Region/Worldwide).