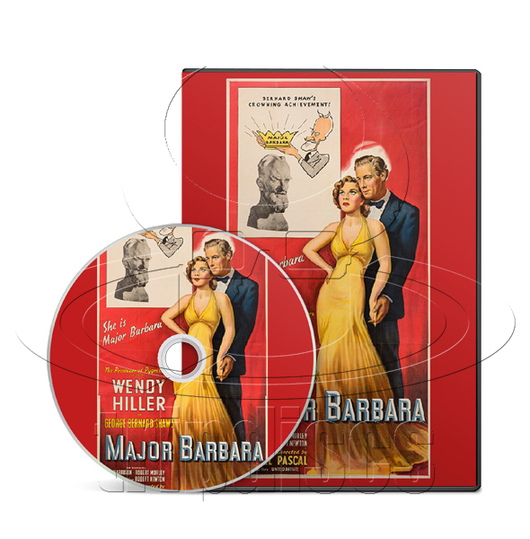 Major Barbara (1941) Comedy (DVD)
Regular price $11.00 Sale
Directed by: Gabriel Pascal, Harold French.
Starring: Wendy Hiller, Rex Harrison, Robert Morley.
The daughter of rich weapons manufacturer Andrew Undershaft (Robert Morley), idealistic young Barbara (Wendy Hiller) rebels against her estranged father by joining the Salvation Army. Wooed by professor-turned-preacher Adolphus Cusins (Rex Harrison), Barbara eventually grows disillusioned with her causes and begins to see things from her father's perspective. Based on the play by George Bernard Shaw, the film's comedic social commentary pulls no punches.
Contained in: Standard DVD Case.
Format: Either PAL or NTSC (depending on world location), Region 0 (Multi-Region/Worldwide).