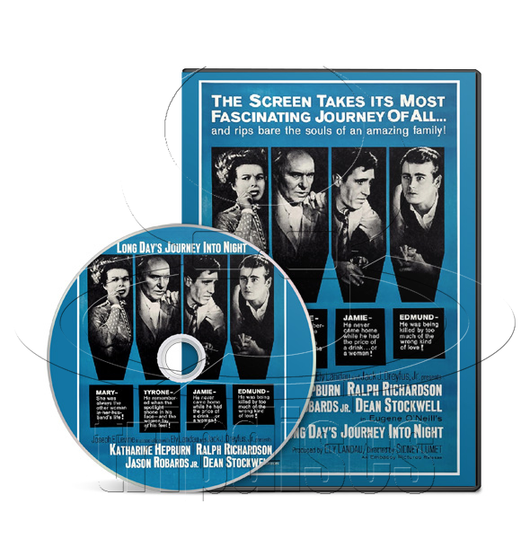 Long Day's Journey Into Night (1962) Drama (DVD)
Regular price $11.00 Sale
Directed by: Sidney Lumet.
Starring: Katharine Hepburn, Ralph Richardson, Jason Robards.
A quiet Connecticut vacation home is the backdrop for domestic decline. Sensitive son Edmund (Dean Stockwell) returns home from spending time at sea to a family in a state of collapse. His father (Ralph Richardson) is an alcoholic miser. His mother, Mary (Katharine Hepburn), is addicted to morphine. His brother, Jamie (Jason Robards), is aggressive and unstable. As Edmund and his brother clash over how to help their mother, she becomes increasingly concerned about Edmund's worsening health.
Contained in: Standard DVD Case.
Format: Either PAL or NTSC (depending on world location), Region 0 (Multi-Region/Worldwide).