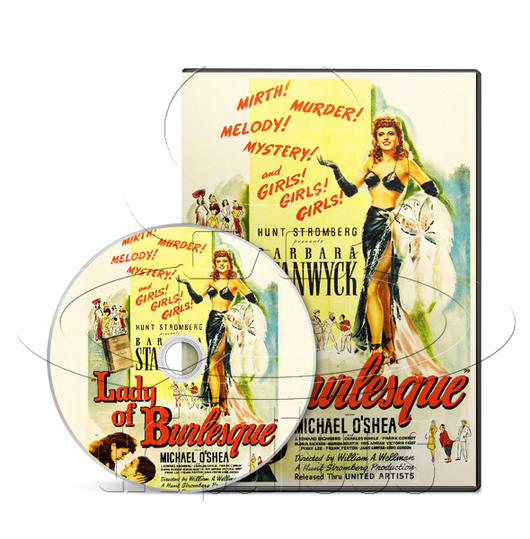 Lady of Burlesque (1943) Comedy, Music, Mystery (DVD)
Regular price $10.00 Sale
Directed by: William A. Wellman.
Starring: Barbara Stanwyck, Michael O'Shea, J. Edward Brombe.
In 1941, legendary burlesque artist Gypsy Rose Lee wrote a pulp mystery novel called "The G-String Murders." This somewhat censored film adaptation follows Broadway striptease artist Dixie Daisy (Barbara Stanwyck) as she becomes an amateur gumshoe after two of her fellow burlesque dancers are found dead, strangled with their own stage costumes. With the help of infatuated stand-up comic Biff Brannigan (Michael O'Shea), Dixie aims to find the killer before she becomes his next victim.
Contained in: Standard DVD Case..
Format: Either PAL or NTSC (depending on world location), Region 0 (Multi-Region/Worldwide).