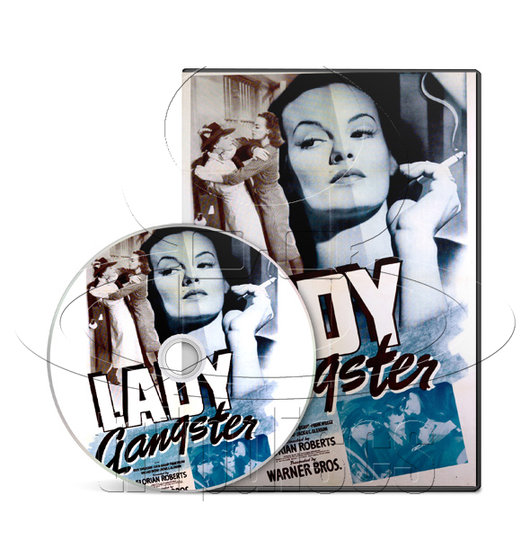 Lady Gangster (1942) Crime, Drama, Film-Noir (DVD)
Regular price $10.00 Sale
Directed by: Robert Florey (as Florian Roberts).
Starring: Faye Emerson, Julie Bishop, Frank Wilcox.
Dot Burton (Faye Emerson) wants to be an actress, but is stuck working as a decoy for bank robber Carey Wells (Roland Drew) and his crooks. After a big heist, Dot realizes that the boys plan to keep her share of the money. Angry at her partners and tired of crime, she hides the loot from Wells, intending to return it to the bank herself, but, before she can, she's thrown in jail for her involvement in the stickup. However, even the walls of a prison can't stop Wells from coming after Dot.
Contained in: Standard DVD Case.
Format: Either PAL or NTSC (depending on world location), Region 0 (Multi-Region/Worldwide).