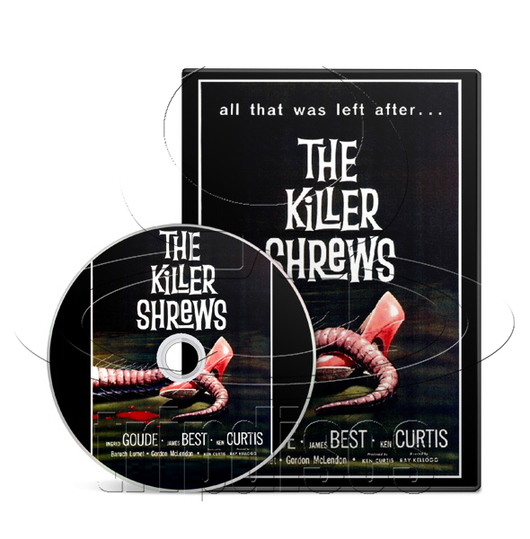 The Killer Shrews (1959) Horror, Sci-Fi (DVD)
Regular price $11.00 Sale
Directed by: Ray Kellogg.
Starring: James Best, Ingrid Goude, Ken Curtis.
Capt. Thorne Sherman (James Best) lands his ship on an isolated island to make a delivery, only to find that mad doctor Marlowe Craigis (Baruch Lumet) is experimenting on shrews there in an attempt to shrink them. The opposite happens, and the shrews become enormous and hungry for human flesh, leaving everyone on the island in peril, including the doctor's pretty daughter, Ann (Ingrid Goude), and her unappealing fiancé, Jerry (Ken Curtis). Thorne then tries to organize an escape plan.
Contained in: Standard DVD Case.
Format: Either PAL or NTSC (depending on world location), Region 0 (Multi-Region/Worldwide).