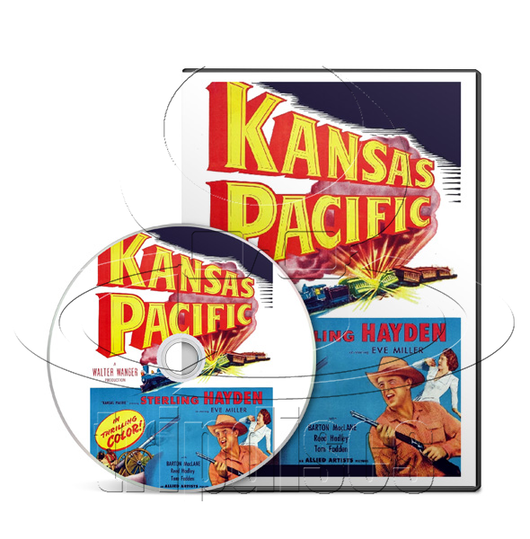 Kansas Pacific (1953) Western (DVD)
Regular price $10.00 Sale
Directed by: Ray Nazarro.

Starring: Sterling Hayden, Eve Miller, Barton MacLane.
John, an army engineer, is sent to oversee the construction of the Kansas Pacific railroad. He must stop the attempts of sabotage and complete the construction.
Contained in: Standard DVD Case.

Format: Either PAL or NTSC (depending on world location), Region 0 (Multi-Region/Worldwide).