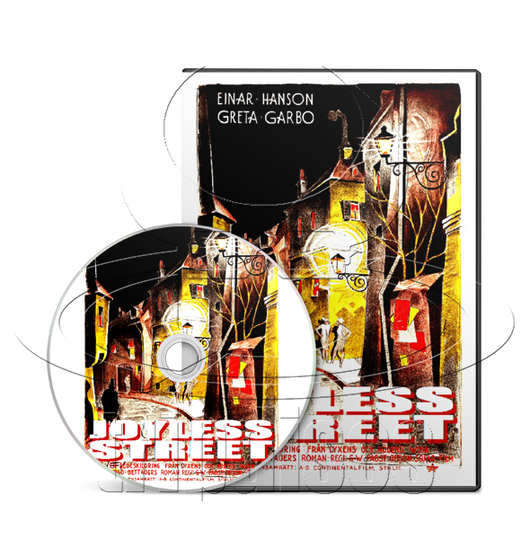 Joyless Street (Streets of Sorrow) (Die freudlose Gasse) (1925) Drama (DVD)
Regular price $11.00 Sale
Directed by: Georg Wilhelm Pabst (as G.W. Pabst).
Starring: Asta Nielsen, Greta Garbo, Ágnes Eszterházy.
In the aftermath of World War I, Vienna is undergoing a drastic deterioration in its social conditions due to an economic crisis, and the residents living in one slum struggle to survive amid greed and exploitation. Lila Leid (Tamara Geva) is murdered, and hapless Egon (Henry Stuart) is arrested for the crime. Meanwhile, former bureaucrat Rumfort (Jaro Fürth) is ruined financially, so he and his daughter, Greta (Greta Garbo), are forced to live off the money Greta earns working at a brothel.
Contained in: Standard DVD Case.
Format: Either PAL or NTSC (depending on world location), Region 0 (Multi-Region/Worldwide).