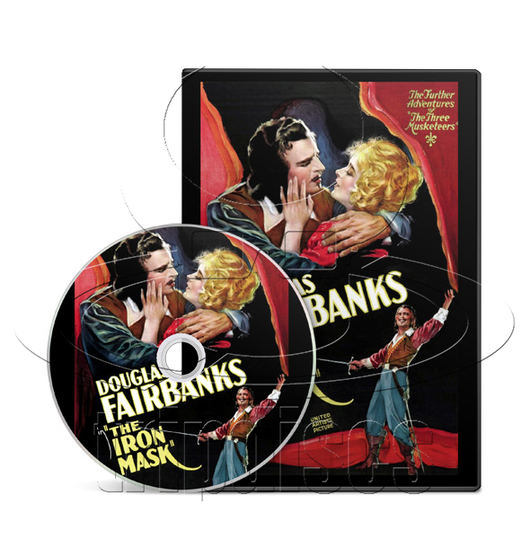 The Iron Mask (1929) Adventure, Drama, History (DVD)
Regular price $10.00 Sale
Directed by: Allan Dwan.
Starring: Belle Bennett, Marguerite De La Motte, Dorothy Rev
Anne, wife of Louis XIII, delivers twin boys, prompting Count De Rochefort (Ullrich Haupt) to have midwife Constance (Marguerite De La Motte) placed in a convent to keep the births secret. Musketeer D'Artagnan (Douglas Fairbanks) is commanded to take one twin to Spain, while the elder is raised in France. Years later, the exiled prince learns his identity and returns to France to claim the throne, placing his brother in an iron mask to disguise him and prompting D'Artagnan back into service.
Contained in: Standard DVD Case.
Format: Either PAL or NTSC (depending on world location), Region 0 (Multi-Region/Worldwide).