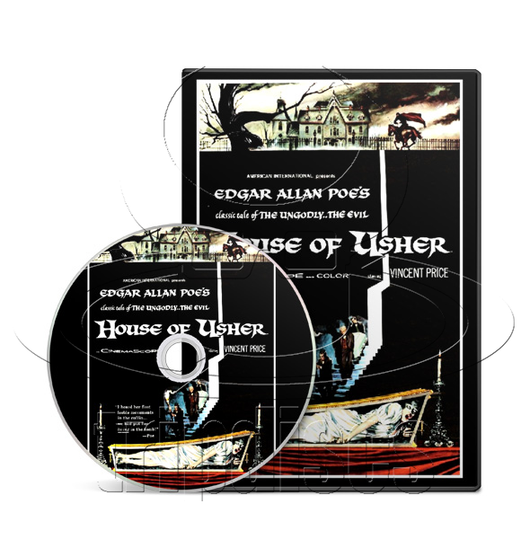 The Fall of the House of Usher (1960) Drama, Fantasy, Horror (DVD)
Regular price $11.00 Sale
Directed by: Roger Corman.
Starring: Vincent Price, Mark Damon, Myrna Fahey.
Based on the classic story "The Fall of the House of Usher" by Edgar Allen Poe and directed by legendary filmmaker Roger Corman, this thriller features Vincent Price as Roderick Usher, a man who believes his family to be cursed by incurable madness. So sure is he of his family's doom, that when his sister Madeline (Myrna Fahey) announces her engagement to Philip Winthrop (Mark Damon), Roderick will stop at nothing to prevent their marriage and keep the Usher bloodline from continuing.
Contained in: Standard DVD Case.

Format: Either PAL or NTSC (depending on world location), Region 0 (Multi-Region/Worldwide).