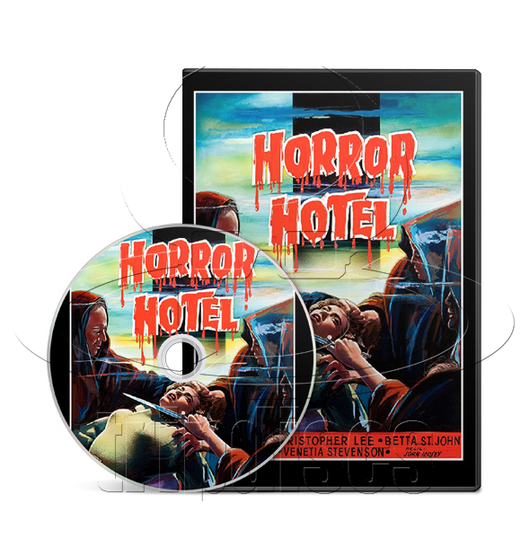 Horror Hotel (aka. City of the Dead) (1960) Horror, Mystery, Thriller (DVD)
Regular price $10.00 Sale
Directed by: John Llewellyn Moxey.
Starring: Patricia Jessel, Dennis Lotis, Christopher Lee.
A young coed goes to New England to write a paper on witchcraft. Her professor recommends that she spend her time in a small inn called the Raven's Inn. There, she notices some strange happenings. And, then she discovers she is marked for sacrifice.
Contained in: Standard DVD Case.
Format: Either PAL or NTSC (depending on world location), Region 0 (Multi-Region/Worldwide).