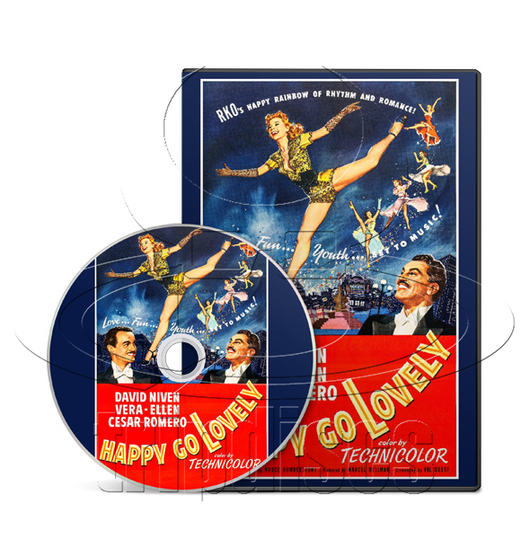 Happy Go Lovely (1951) Comedy, Musical, Romance (DVD)
Regular price $11.00 Sale
Directed by: H. Bruce Humberstone.

Starring: David Niven, Vera-Ellen, Cesar Romero.
The chauffeur (Hugh Dempster) for the richest man in Scotland, greeting card manufacturer B.G. Bruno (David Niven), drops by an Edinburgh theater to return the lost purse of chorus girl Janet Jones (Vera-Ellen). Financially strapped producer Jack Frost (Cesar Romero) plucks the girl out of obscurity to become his new female lead, sure that she must be Bruno's secret girlfriend. On a whim, Bruno impersonates a visiting reporter to find out more about the new star.
Contained in: Standard DVD Case..

Format: Either PAL or NTSC (depending on world location), Region 0 (Multi-Region/Worldwide).