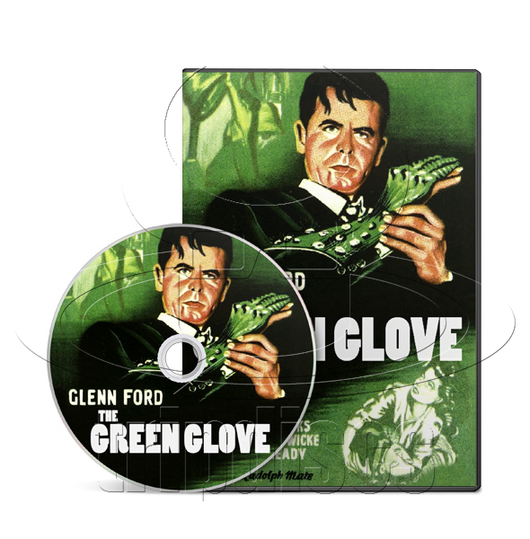 The Green Glove (1952) Crime, Drama, Mystery (DVD)
Regular price $11.00 Sale
Directed by: Rudolph Maté.
Starring: Glenn Ford, Geraldine Brooks, Cedric Hardwicke.
Former soldier Michael Blake (Glenn Ford) returns to France after World War II in search of a stolen jewel-encrusted gauntlet, but finds himself embroiled in an espionage war in which he is the primary target. With the aid of beautiful tour guide Chris Kenneth (Geraldine Brooks), Michael combats the machinations of his old enemy, Count Paul Rona (George Macready), as he seeks the gauntlet, hoping to return it to its true owner. Will he reach the "green glove" before his enemies do?
Contained in: Standard DVD Case.
Format: Either PAL or NTSC (depending on world location), Region 0 (Multi-Region/Worldwide).