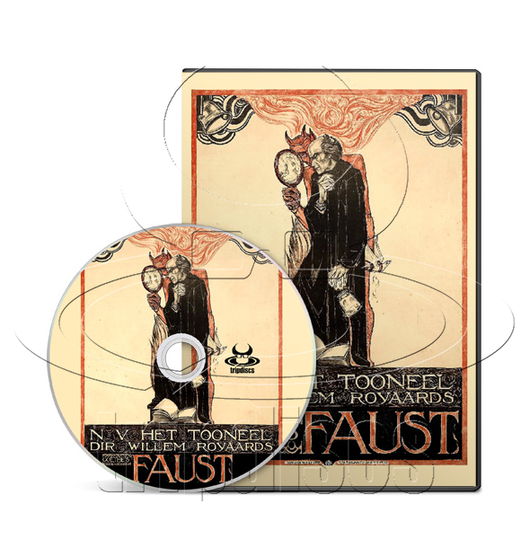 Faust: Eine deutsche Volkssage (1926) Drama, Fantasy, Horror (DVD)
Regular price $11.00 Sale
Directed by: F.W. Murnau.
Starring: Gösta Ekman, Emil Jannings, Camilla Horn.
In this classic of silent cinema, the demon Mephisto (Emil Jannings) makes a bet with an archangel that a good man's soul can be corrupted. Mephisto sets his sights on the thoughtful old alchemist Faust (Gösta Ekman), who is desperately trying to save his village from a plague. He is able to help the villagers, thanks to Mephisto, but further dealings with the devil lead Faust on a decadent downward spiral. Can he redeem his soul before it's too late?
Contained in: Standard DVD Case.

Format: Either PAL or NTSC (depending on world location), Region 0 (Multi-Region/Worldwide).