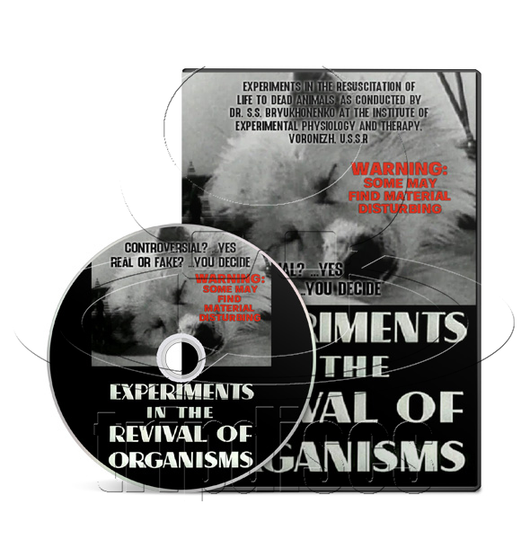 Experiments in the Revival of Organisms (1940) Documentary, Short (DVD)
Regular price $10.00 Sale
Directed by: D.I. Yashin.

Starring: S.S. Bryukhonenko, Walter B. Cannon, J.B.S. Haldane.
A film documenting Soviet research into the resuscitation of clinically dead organisms, research which in the film appears to be successful. The experiments were conducted by Dr. S.S. Bryukhonenko in 1939 at the Institute of Experimental Physiology and Therapy, Voronezh, U.S.S.R. The film includes an introduction by the renowned British scientist Professor J.B.S. Haldane.
Running Time: 20 minutes
Contained in: Standard DVD Case.

Format: Either PAL or NTSC (depending on world location), Region 0 (Multi-Region/Worldwide).