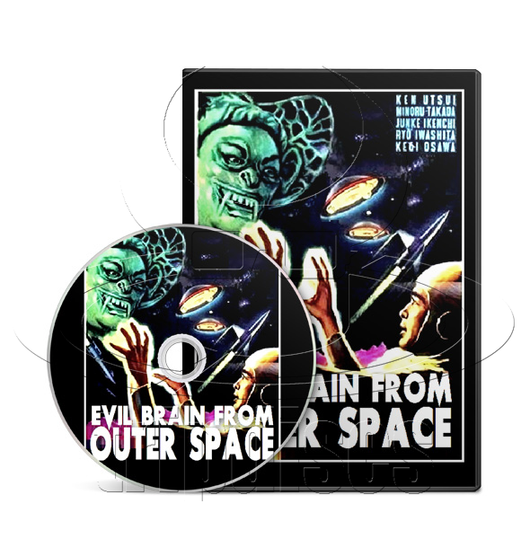 Evil Brain from Outer Space (1965) Action, Sci-Fi (DVD)
Regular price $10.00 Sale
Directed by: Koreyoshi Akasaka, Teruo Ishii.
Starring: Ken Utsui, Junko Ikeuchi, Minoru Takada.
Evil Brain from Outer Space is a 1964 film edited together for American television from films #7, #8 and #9 of the Japanese short film series Super Giant filmed in 1958.
The film concerns Starman's efforts to save the Earth from the followers of Balazar, an evil genius from the planet Zemar whose brain has been preserved after his own assassination.
Contained in: Standard DVD Case.
Format: Either PAL or NTSC (depending on world location), Region 0 (Multi-Region/Worldwide).