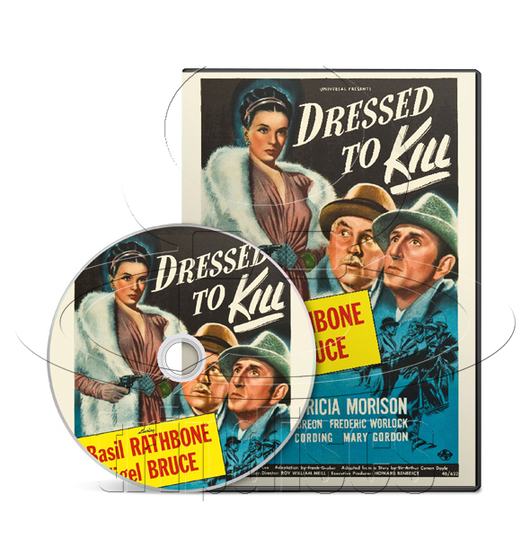 Dressed to Kill (1946) (Sherlock Holmes) Mystery, Crime (DVD)
Regular price $11.00 Sale
Directed by: Roy William Neill.
Starring: Basil Rathbone, Nigel Bruce, Patricia Morison.
Holmes and Watson hunt for three music boxes containing directions to the whereabouts of six valuable engraving plates stolen from the Bank of England. They find themselves in competition with professional thieves also out to find the clues, which were hidden by a spiteful jailbird before the music boxes went up for auction.
Contained in: Standard DVD Case.
Format: Either PAL or NTSC (depending on world location), Region 0 (Multi-Region/Worldwide).