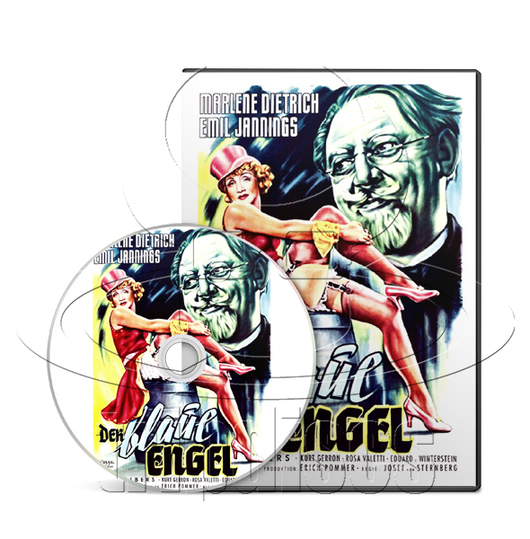 The Blue Angel (Der blaue Engel) (1930) Drama, Music (DVD) English Subtitles
Regular price $10.00 Sale
Directed by: Josef von Sternberg.
Starring: Emil Jannings, Marlene Dietrich, Kurt Gerron.
Prim professor Immanuel Rath (Emil Jannings) finds some of his students ogling racy photos of cabaret performer Lola Lola (Marlene Dietrich) and visits a local club, The Blue Angel, in an attempt to catch them there. Seeing Lola perform, the teacher is filled with lust, eventually resigning his position at the school to marry the young woman. However, his marriage to a coquette -- whose job is to entice men -- proves to be more difficult than Rath imagined.

Language: German.
Subtitles: English (Hardcoded to Video).
Contained in: Standard DVD Case.
Format: Either PAL or NTSC (depending on world location), Region 0 (Multi-Region/Worldwide).