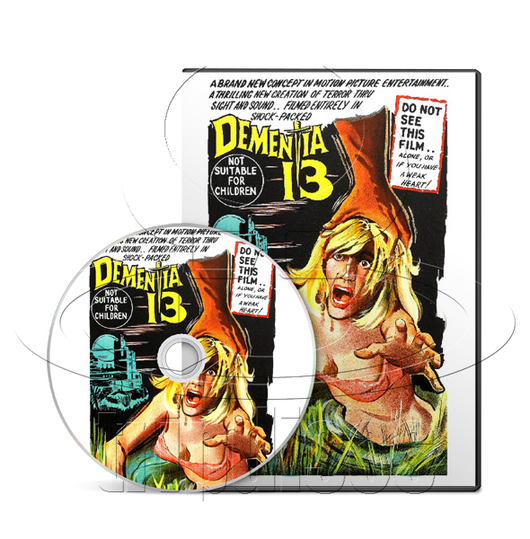 Dementia 13 (1963) Horror, Thriller (DVD)
Regular price $11.00 Sale
Directed by: Francis Ford Coppola.
Starring: William Campbell, Luana Anders, Bart Patton.

After John Haloran (Peter Read) dies, his wife, Louise (Luana Anders), fears that she will be denied his inheritance. Fabricating a story about John traveling to the United States, she joins the rest of the Haloran family at their Irish estate as they hold a memorial for John's sister, who died in a lake eight years ago. Louise schemes to convince Lady Haloran (Eithne Dunne) that she can speak with the dead child. However, this plan is interrupted by an axe murderer loose on the estate.
Contained in: Standard DVD Case.

Format: Either PAL or NTSC (depending on world location), Region 0 (Multi-Region/Worldwide).