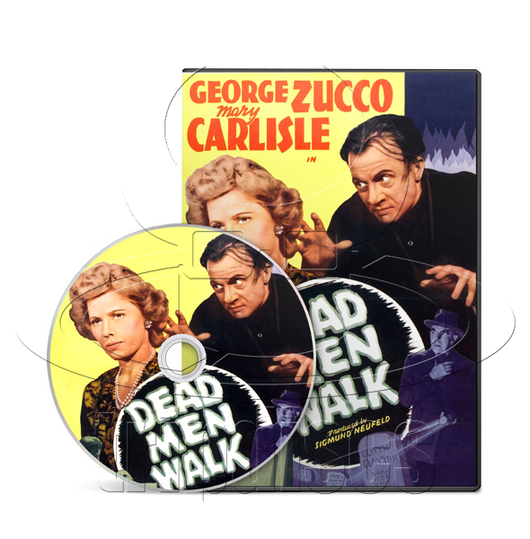 Dead Men Walk (1943) Drama, Horror, Mystery (DVD)
Regular price $10.00 Sale
Directed by: Sam Newfield.

Starring: George Zucco, Mary Carlisle, Nedrick Young.

The evil twin (George Zucco) of a kind doctor comes back from the grave for revenge after he is murdered for worshiping Satan.
Contained in: Standard DVD Case.
Format: Either PAL or NTSC (depending on world location), Region 0 (Multi-Region/Worldwide).