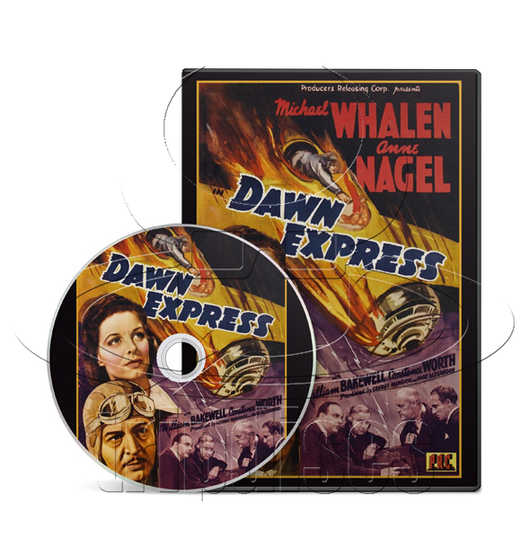 The Dawn Express (1942) Action, Drama, Mystery (DVD)
Regular price $11.00 Sale
Directed by: Albert Herman.

Starring: Michael Whalen, Anne Nagel, William Bakewell.
During WWII, Nazi spies in the USA try to rob the formula of synthetic oil by holding a scientist's family hostage to force him to give up the information and ship it to Germany by means of a night plane called the Dawn Express.
Contained in: Standard DVD Case.

Format: Either PAL or NTSC (depending on world location), Region 0 (Multi-Region/Worldwide).