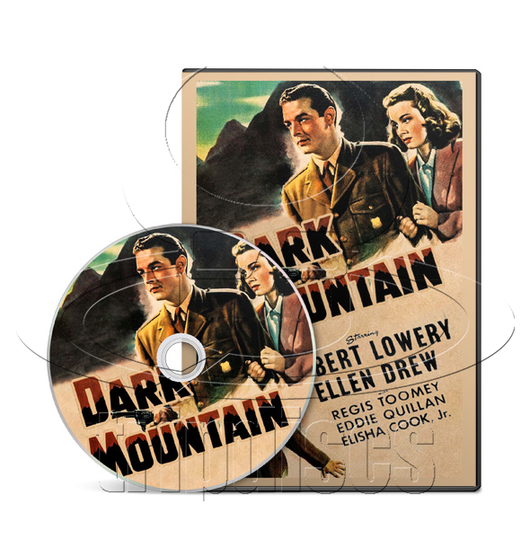 Dark Mountain (1944) Crime, Drama, Film-Noir (DVD)
Regular price $11.00 Sale
Directed by: William Berke.

Starring: Robert Lowery, Ellen Drew, Regis Toomey.
Park ranger Don Bradley (Robert Lowery) is heartbroken when Kay (Ellen Drew), the woman he loves, marries successful businessman Steve Downey (Regis Toomey). But Kay is mortified upon realizing Steve is really a mobster who poses as a respectable type. Even worse, he recently ordered a hit on a government official, and tells Kay that she'll be implicated in the murder if she squeals. A desperate Kay flees to the wilderness and hides out with Don, but Steve and his thugs are close behind.
Contained in: Standard DVD Case.
Format: Either PAL or NTSC (depending on world location), Region 0 (Multi-Region/Worldwide).