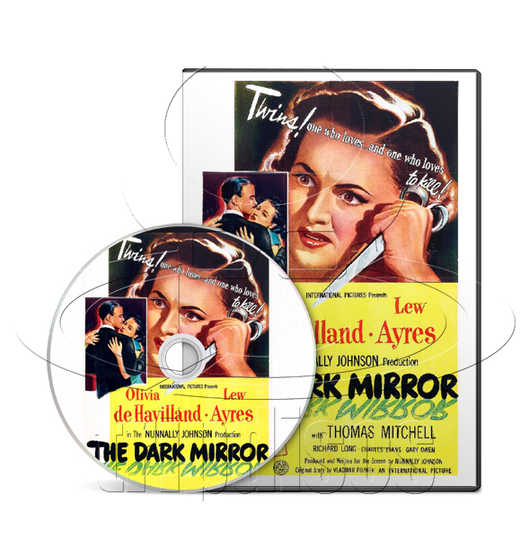 The Dark Mirror (1946) Crime, Drama, Film-Noir (DVD)
Regular price $10.00 Sale
Directed by: Robert Siodmak
Starring: Olivia de Havilland, Lew Ayres, Thomas Mitchell.
After a doctor is murdered, Lt. Stevenson (Thomas Mitchell) questions the man's girlfriend, Terry Collins (Olivia de Havilland). Sensing that she's keeping a secret, Stevenson confronts Terry in her home, where he meets her identical twin sister, Ruth (also de Havilland). Both women appear exactly alike, sometimes even posing as each other. However, when twin expert Dr. Elliott (Lew Ayres) analyzes the sisters, he finds that one twin is normal, while the other is psychotic... but which one?
Contained in: Standard DVD Case.
Format: Either PAL or NTSC (depending on world location), Region 0 (Multi-Region/Worldwide).