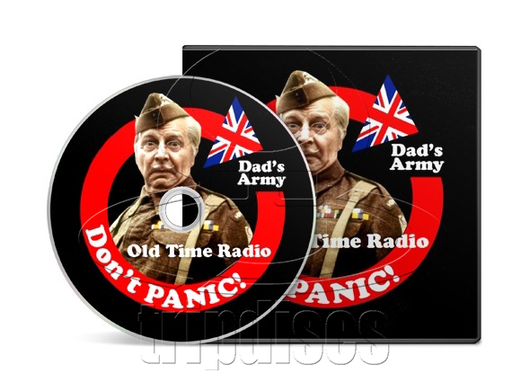 Dad's Army - Old Time Radio Collection (OTR) (mp3 CD)
Regular price $17.00 Sale
This is the Complete Collection of All 73 Episodes with All Duplicates Removed, Every Episode in Existence, All Neatly Labelled and Dated in Chronological Order.
Dad's Army is a British sitcom about the Home Guard during the Second World War. It was written by Jimmy Perry and David Croft and broadcast on BBC television between 1968 and 1977. The series ran for 9 series and 80 episodes in total, plus a radio series, a feature film and a stage show. The series regularly gained audiences of 18 million viewers and is still repeated world wide.

Format: mp3 CD.
Contained in: CD Jewel Case.