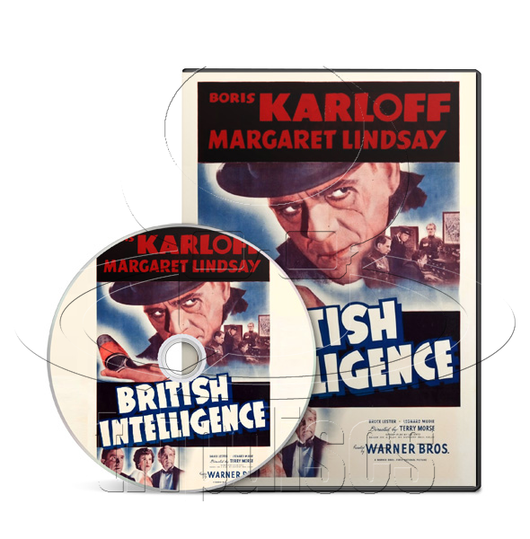 British Intelligence (1940) Romance, Thriller, War (DVD)
Regular price $10.00 Sale
Directed by: Terry O. Morse (as Terry Morse).
Starring: Boris Karloff, Margaret Lindsay, Bruce Lester.
British pilot Frank Bennett (Bruce Lester) falls in love with French nurse Helene von Lerbeer (Margaret Lindsay) after his plane is shot down over France during World War I, unaware that she's actually a German spy. Installed with a new identity at the home of Bennett's father (Holmes Herbert), a cabinet minister, Helene becomes entangled in a complicated spy game with undercover German agent Valdar (Boris Karloff) and the head of British Intelligence, Col. Yeats (Leonard Mudie).
Contained in: Standard DVD Case.
Format: Either PAL or NTSC (depending on world location), Region 0 (Multi-Region/Worldwide).