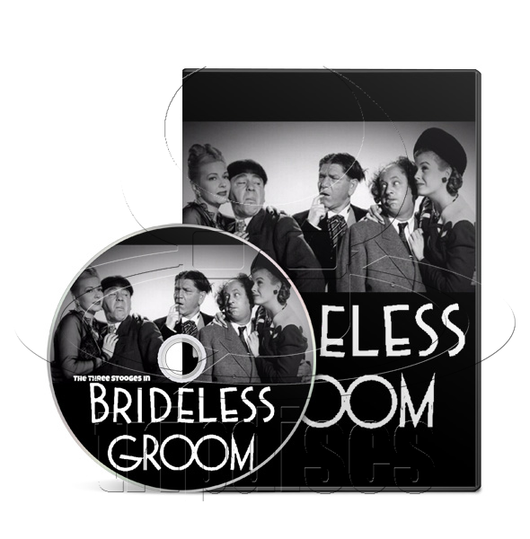 Brideless Groom (1947) Comedy, Short (DVD)
Regular price $10.00 Sale
Directed by: Edward Bernds.
Starring: Moe Howard, Larry Fine, Shemp Howard. (The Three Stooges).
When Shemp has to marry before 6 o'clock to claim his inheritance, one of his repulsive students agrees to take the plunge.
Contained in: Standard DVD Case.
Format: Either PAL or NTSC (depending on world location), Region 0 (Multi-Region/Worldwide).