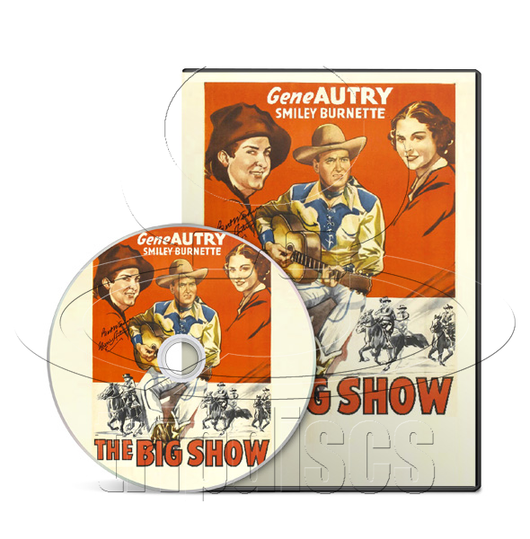 The Big Show (1936) Action, Comedy, Music (DVD)
Regular price $11.00 Sale
Directed by: Mack V. Wright, Joseph Kane.
Starring: Gene Autry, Smiley Burnette, Kay Hughes.
Arrogant film star Tom Ford (Gene Autry) goes AWOL before a high-profile personal appearance at the Texas Centennial Exposition in Dallas. In a panic, publicist Lee Wilson (William Newell) instructs Ford's screen double, kindhearted cowboy Gene Autry (also Autry), to go on in Ford's place. Gangster Rico (Harry Worth), to whom Ford owes $10,000, and Ford's fiancée, Toodles (Sally Payne), complicate the deception, as does Gene's budding romance with lady rancher Marion (Kay Hughes).
Contained in: Standard DVD Case.
Format: Either PAL or NTSC (depending on world location), Region 0 (Multi-Region/Worldwide).