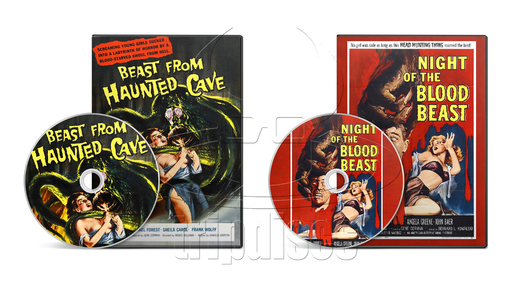 Beast From Haunted Cave (1959) Night of the Blood Beast (1958) Horror, Sci-Fi, Thriller (2 x DVD)
Regular price $19.00 Sale
Directed by: Monte Hellman, Bernard L. Kowalski.
Starring: Michael Forest, Sheila Noonan, Angela Greene.
Beast from Haunted Cave (1959)
A gold thief (Frank Wolff) and his gang use a skier's (Michael Forest) lodge and meet a monster covered with cobwebs.

Night of the Blood Beast (1958)

Extraterrestrials revive the body of a dead astronaut to use as a breeding vessel for an alien invasion force.
Contained in: Standard DVD Cases.
Format: Either PAL or NTSC (depending on world location), Region 0 (Multi-Region/Worldwide).