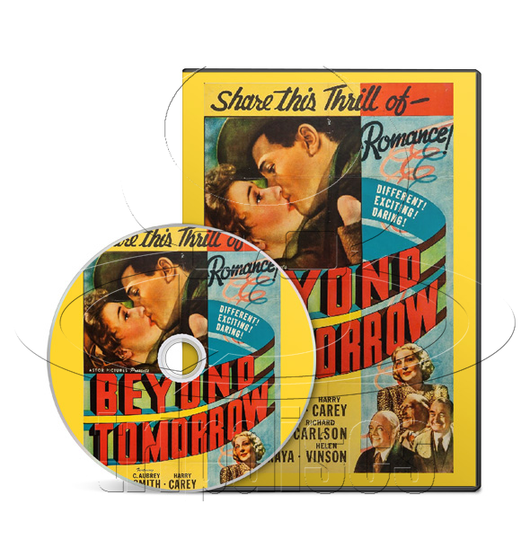 Beyond Tomorrow (1940) Drama, Fantasy, Romance (DVD)
Regular price $11.00 Sale
Directed by: A. Edward Sutherland.
Starring: Harry Carey, C. Aubrey Smith, Charles Winninger.
In this Christmas film made in 1940, a group of three elderly business men sit down together for a festive holiday dinner. During their meal, they are met by two separate kind strangers, a young man and a young woman, each of whom ask the men if a wallet found on the street belongs to any of them. Sadly, that night the three old men meet their end in a blizzard, but their spirits swiftly return to Earth in the form of protective angels. Together, they work to ensure that the kind man and woman whom they met on that fateful night fall in love, and stay happily bonded together forever.
Contained in: Standard DVD Case.
Format: Either PAL or NTSC (depending on world location), Region 0 (Multi-Region/Worldwide).