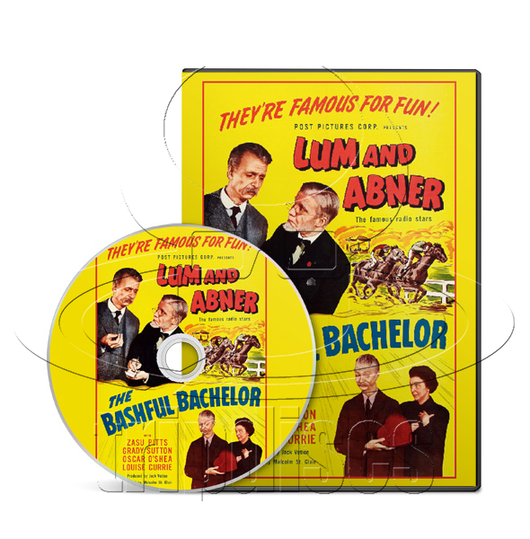 The Bashful Bachelor (1942) Comedy (DVD)
Regular price $10.00 Sale
Directed by: Malcolm St. Clair.

Starring: Chester Lauck, Norris Goff, Zasu Pitts.
Lum Edwards, a store owner, decides to trade his delivery care for a racehorse in order to impress the woman of his dreams.
Contained in: Standard DVD Case.

Format: Either PAL or NTSC (depending on world location), Region 0 (Multi-Region/Worldwide).