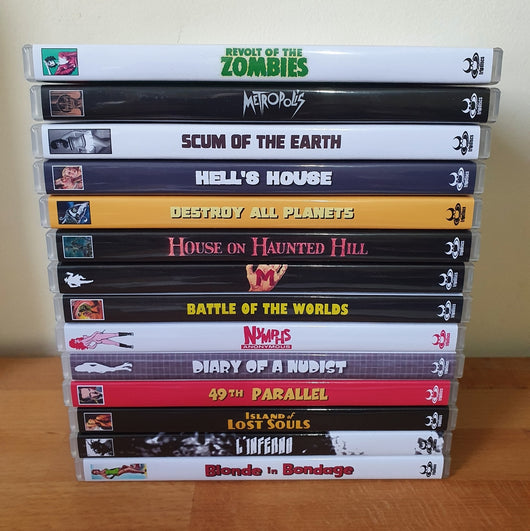 - Any Movies of Your Choice - x10 Collection (10 x Discs Total)
Regular price $71.00 Sale
Any 10 x Movie Collection.

Choose any 10 movies from our website, to make up ten discs in total.

How to make your selection:
Upon making your selection and purchase, simply send us a message when checking out in the notes section, containing a concise list of which ten movies you would like in your collection. You can also message us through the 'contact us' section on the homepage of the website.
Contained in: Standard DVD Cases. 

Format: Either PAL or NTSC (depending on world location), Region 0 (Multi-Region/Worldwide).
PLEASE NOTE: Virtually all of our movies are composed of a single disc, but some items in the movie section of our site contain multiple discs as a set, any such items containing more than one disc will be counted as part of the entire total of ten.