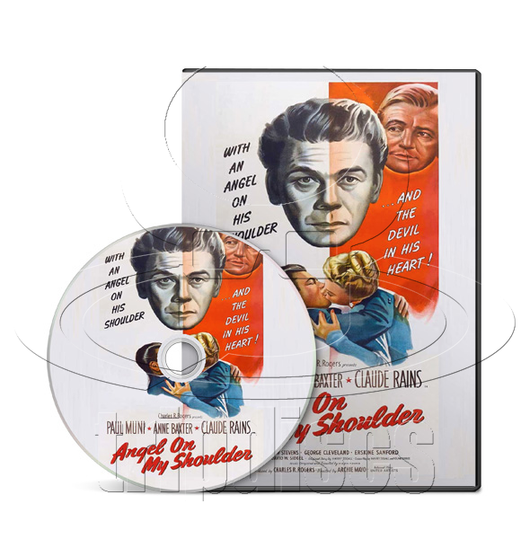 Angel on My Shoulder (1946) Comedy, Fantasy, Romance (DVD)
Regular price $11.00 Sale
Directed by: Archie Mayo.
Starring: Paul Muni, Anne Baxter, Claude Rains.
When a gangster, Eddie Kagle (Paul Muni), is murdered by his childhood friend and business partner, Smiley Williams (Hardie Albright), he's sent to hell. There he meets Nick (Claude Rains), who tries to get him to return to the living to take over the body of Judge Frederick Parker (also Muni). Kagle agrees, enticed by the prospect of seeking revenge on Smiley. But Kagel's attempts to tarnish Parker's reputation backfire, and when he finally confronts Smiley, his frustration has peaked.
Contained in: Standard DVD Case.
Format: Either PAL or NTSC (depending on world location), Region 0 (Multi-Region/Worldwide).